Alternative Energy Sources
Books on Alternative Energy Such As Wind Power, Geothermal, and other Alternative Energy Sources

Most Orders over $25 ship FREE with Super Saver Shipping

Wind Power

Alternative Energy For Dummies
Easy-To-Understand Guide to Clean, Alternative Energy Sources
This plain-English guide clearly explains the popular forms of alternative energy that you can use in your home, your car, and more. Separating myth from fact, this resource explores the current fossil fuel conundrum, the benefits of alternatives, and the energy of the future, such as hydrogen and fuel cell technology
Alternative Energy: Sources and Systems
Comprehensive Information for Builders, Technicians and Energy Industry Professionals
The skyrocketing demand for clean, abundant energy has resulted in a need for comprehensive information that can be used by builders, technicians, energy industry professionals, and anyone else wanting to learn about alternative forms of energy and their everyday uses. With a vast array of information available on the subject, Alternative Energy: Sources & Systems stands out from the crowd as an easy-to-read resource on current, mainstream technologies as well as those on the horizon. This book bridges the gap between overly simplistic information and high-level engineering materials. Instead, Alternative Energy: Sources & Systems serves as a comprehensive guide that explores solar, wind, and other sources, and the technology available to harness them.
Innovation in Wind Turbine Design
Covers Fundamentals of Design, Methodology, and Innovative Systems of Wind Turbines
Innovation in Wind Turbine Design addresses the fundamentals of design, the reasons behind design choices, and describes the methodology for evaluating innovative systems and components. Always referencing a state of the art system for comparison, Jamieson discusses the basics of wind turbine theory and design, as well as how to apply existing engineering knowledge to further advance the technology, enabling the reader to gain a thorough understanding of current technology before assessing where it can go in the future.
Homebrew Wind Power
A Hands-On Guide to Harnessing Wind Power For Residential Homes
Harnessing the wind can be a tricky business, but in this groundbreaking book the authors provide step-by-step, illustrated instructions for building a wind generator in a home workshop. Even if you don't plan on building your own turbine, this book is packed with valuable information for anyone considering wind energy. It covers the basic physics of how the energy in moving air is turned into electricity, and most importantly, will give you a realistic idea of what wind energy can do for you--and what it can't
Photovoltaic Systems
Comprehensive Guide to Design, Installation & Evaluation of PV Systems
Photovoltaic Systems is a newly updated, comprehensive guide to the design, installation, and evaluation of residential and commercial photovoltaic (PV) systems. The textbook covers the principles of photovoltaics and how to effectively incorporate PV systems into stand-alone or interconnected electrical systems. The content includes system advantages and disadvantages, site evaluation, component operation, system design and sizing, and installation requirements and recommended practices.
Power From The Wind: Achieving Energy Independence
How To Assess, Design, Purchase and Install Small Scale Wind Power Systems
Helps you assess your energy needs, your site's wind energy potential, and sort out every aspect of the design, purchase and installation of a small-scale, or residential wind system. Amazingly, it does so without demanding that you be some technical tinkerer or electrical engineer.
Wind and Solar Power Systems: Design, Analysis and Operation
Learn The Details of Wind and Solar Power Generation!
The search for clean, renewable energy sources has yielded enormous growth and new developments in these technologies in a few short years, driving down costs and encouraging utilities to expand wind and solar power capacity. The first, best-selling edition provided the most complete treatment of renewable energy. This second edition offers updated and expanded coverage. It begins with individual sections devoted to wind power and solar photovoltaic technologies, engineering fundamentals, conversion characteristics, operational considerations to maximize output, and emerging trends. Includes the theory of induction machine performance & operation as well as generator speed control, while the solar PV section includes array design, environmental variables, and sun-tracking methods. Includes two chapters on new and specialized technologies.
Wind Energy Basics: A Guide to Home and Community Scale Wind Energy Systems
A How-To Guide to Residential Home-Based Wind Applications
Wind Energy Basics offers a how-to for home-based wind applications, with advice on which wind turbines to choose and which to avoid. He guides wind-energy installers through considerations such as renewable investment strategies and gives cautionary tales of wind applications gone wrong. And for the activist, he suggests methods of prodding federal, state, and provincial governments to promote energy independence
Wind Energy Explained: Theory, Design and Application
Complete Examination Of Wind Energy Theory and Wind Power Systems
This must-have second edition includes up-to-date data, diagrams, illustrations and thorough new material on wind energy systems and wind power applications including: the fundamentals of wind turbine aerodynamics; wind turbine testing and modeling; wind turbine design standards; offshore wind energy; special purpose applications, such as energy storage and fuel production.
Wind Power: Revised Edition
Renewable Energy for Homes, Farms and Businesses
Wind Power is the completely revised and expanded edition of Paul Gipe's definitive 1993 book, Wind Power for Home and Business. In addition to expanded sections on gauging wind resources and siting wind turbines, this edition includes new examples and case studies of successful wind systems, international sources for new and used equipment, and hundreds of color photographs and illustrations
Wind Power
A Clear Overview of Wind Power Technology, Capabilities and Future Options
A concise and accessible account of the history and future development of wind power technology offers a complete overview of this vital field for engineers, scientists, students and all readers interested in wind power. Requiring no prior technical knowledge, this book provides a global historical assessment of wind power use, encapsulating sequential experimental changes, and concluding with narration of wind deployment, and an assessment of future options.
Wind Power For Dummies
Easy-To-Understand Guide to Small Scale Wind Electricity Production
This authoritative, plain-English guide walks you through every step of the process, from assessing your site and available wind sources to deciding whether wind power is the solution for you, from understanding the mechanics of wind power and locating a contractor to install your system to producing your own affordable and sustainable electricity
Wind Power Integration: Connection and System Operational Aspects
Understand the Challenges of Integrating Wind Power Into Electrical Power Systems!
The rapid growth of wind power and the implications of this on future power system planning, operation and control has become an even greater challenge in today's liberated electricity market conditions. This essential new book examines the main problems of wind power integration and guides the reader through a number of the most recent solutions based on current research and operational experience of wind power integration.. Hard-cover, 288 pages, January 2007
Wind Power Plants: Fundamentals, Design, Construction and Operation
An Extensive Primer on The Construction, Design and Operation of Wind Power Plants
Wind power plants teaches the physical foundations of usage of Wind Power. It includes the areas like Construction of Wind Power Plants, Design, Development of Production Series, Control, and discusses the dynamic forces acting on the systems as well as the power conversion and its connection to the distribution system. The book is written for graduate students, practitioners and inquisitive readers of any kind. It is based on lectures held at several universities. Its German version it already is the standard text book for courses on Wind Energy Engineering but serves also as reference for practising engineers.
Wind Power Workshop: Building Your Own Wind Turbine
A Do-It-Yourself Approach to Building a Wind Turbine
As the true costs of fossil fuels are revealed, the ancient art of windpower is making a steady comeback, and many countries are promoting wind energy generation as part of a drive toward a sustainable future. Yet many environmental enthusiasts prefer a more do-it-yourself approach. Windpower Workshop provides all the essential information for the individual wanting to build and maintain a windpower system for their own energy needs
Wind Turbine Technology
Comprehensive, Well Illustrated Guide to Wind Turbines in Theory and Operation
Wind energy is a rapidly growing and the demand for trained technicians is high. WIND TURBINE TECHNOLOGY, is a comprehensive and well illustrated book on the theory and operations of wind turbines that generate electricity for power companies. This book is written as an introduction to wind energy technology. It prepares readers for a career as wind energy technicians who are responsible for maintaining, servicing and troubleshooting turbines on wind farms. This is an inclusive book that covers the main subjects associated with wind turbines.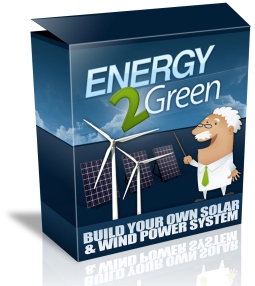 Photovoltaic Systems

Solar Power Your Home
For Dummies