Solar Power, Photovoltaic Systems and PV Systems
Techniques for Incorporating Solar Power Equipment and (PV) Photovoltaic Systems Into Construction Projects

Most Orders over $25 ship FREE with Super Saver Shipping

Solar Power & Photovoltaic Systems

2008-2009 Essential Guide to Solar Energy, Photovoltaics, Solar Cells, Roof Panels, Heating & Lighting - CD-ROM Set
Complete Guide with Practical Information and Government Research
This up-to-date and comprehensive electronic book on two CD-ROMs presents an incredible, totally revised and greatly expanded collection of important documents and publications about solar energy, solar heating and lighting, solar concentrating technology, and photovoltaic (PV) solar power cells. Encyclopedic coverage of every practical aspect of solar power, heating, electricity, and research is thoroughly covered in this incredible collection!
A Complete Guide to The Installation of Off-Grid Photovoltaic Solar Power Systems - 4 Hour DVD Course
Comprehensive Course Teaches How To Create Photovoltaic Solar Systems
This DVD set is a 4 hour, 16 chapter comprehensive course on the installation of Off-Grid photovoltaic solar power electric systems. It is designed to take the complete beginner to full competency. The course is taught by Bob Nagy who is the teacher in over 40 videos on high-tech subjects. Bob's bio includes 20 years at the University of Texas, ABC TV, and NASA. His clear and friendly style bring the concepts across so that they are easily understandable. Every idea is demonstrated and shown in actual use.
A Practical Guide to Renewable Energy: Power Systems and Their Installation
An Overview of Renewable Energy Sources with an Emphasis on Installation and Inspection of Power Systems
This is a perfect introduction to one of the construction industry's leading growth areas. It provides an overview of all types of renewable energy sources, as well as information relating to the installation and inspection of renewable energy systems. The practical focus in this book will give you the confidence to pass micro-generation exams, discuss the subject with clients and work on all new and emerging renewable energy systems.
Advanced Photovoltaic System Design: The Art and Science of Photovoltaics
Advanced Guide to Understanding and Designing High Performance Photovoltaic Systems
High-performing photovoltaic systems require a design that produces more electricity in kilowatt hours for less cost. The growing demand for such high-performing PV systems calls for trained, skilled PV professionals. Advanced Photovoltaic System Design goes beyond the basics and provides students with the information and knowledge to understand, design, and recognize high-performance PV systems. Every step of the design process adds up incrementally to sizeable and measureable energy production increases, longer system and component lifespans, and less maintenance costs. Advanced Photovoltaic System Design emphasizes the importance of each step of the design process and proper decision-making.
Build Your Own Solar Panel: Generate Electricity From The Sun
Easy-To-Follow Guide with 150 Photos Teaches You To Build Your Own Solar Panels
Whether you're trying to get off the grid, or you just like to experiment, Build Your Own Solar Panel has all the information you need to build your own photovoltaic panel to generate electricity from the sun. Now available for the first time in print, this revised and expanded edition has easy-to-follow directions, and over 150 detailed photos and illustrations. Lists of materials, tools, and suppliers of PV cells are included. Every-day tools are all that you need to complete these projects.
Electrical Theory for Renewable Energy
Provides A Solid Foundation of Electrical Theory and Applications for Photovoltaic (PV) and Wind Power
Essential for anyone interested in a career in renewable energy, ELECTRICAL THEORY FOR RENEWABLE ENERGY presents a solid foundation of electrical theory and applications for both photovoltaic (PV) power and wind power in one engaging book. Designed to apply to electricians as well as individuals specializing in PV and wind turbines, each chapter provides a common technical language and knowledge base for all renewable energy practitioners so that all members of the team (i.e., practitioners, designers, installers and engineers) are able to work together effectively in the field.
Energy Management in Buildings Using Photovoltaics
An Introduction with Step-By-Step Instructions for Designing and Planning Photovoltaic Systems
Efficient energy management offers a cost-effective opportunity for both industrialized and developing nations to limit the enormous financial and environmental costs associated with burning fossil fuels. The implication of photovoltaic systems in particular presents the potential for clean and sustainable electrical energy to be generated from an unrestricted source. Energy Management in Buildings Using Photovoltaics demonstrates how adopting 'best practices' for energy management and harvesting can reduce the need to construct new generating facilities..
Got Sun? Go Solar: Get Free Renewable Energy to Power Your Grid-Tied Home
Save On Energy Costs By Adding A Solar Energy System To Your Home
A straight-talking book tells grid-connected homeowners how to use free energy from the sun and wind to reduce or even eliminate their electric bills, and what to expect from this independent, thoughtful lifestyle. Whether you live in the sun-soaked Southwest, or windy North Dakota, alternative energy has come of age with affordable modern technology. Now with rebates and incentives from most states, installing a home system is an economically-attractive and environmentally-responsible operation.
Introduction to Photovoltaic System Design: The Art and Science of Photovoltaics
Introduction to Understanding and Designing High Performance Photovoltaic Systems
Photovoltaic System Design Is Both An Art And A Science. Good Design Requires The Integration Of Many Different Forms Of Knowledge, Including Physics, Aesthetics, Business Acumen, Engineering, And Architecture. It Also Requires A Systems Approach That Combines And Assimilates Different Technologies And Structures. Good Design Is Accomplished When Art Meets Science To Achieve Higher-Performance And More-Efficient And Effective Systems. Introduction To Photovoltaic System Design Provides Readers With The Knowledge They Need To Design High-Performance PV Systems.
Learn Sun Power - DVD
How To Setup Batteries, Inverter, Charge Controller and Solar Panels
If you want to put together a solar power system yourself this DVD is for you. Although it covers an off-grid system it is just as helpful for someone who wants to be partially on grid but would rather set up the system themselves. This is not an overview but rather programmed instruction. This DVD shows, step-by-step, how a 650-watt, off-grid, do-it-yourself solar-panel system was set up. The system partially replaced a 2-gallon-a-day gasoline-driven generator system and was estimated to pay for itself (based on the price of gas) in about 2-3 years.

Mike Holt's Illustrated Guide to Understanding NEC Requirements for Solar Photovoltaic Systems to the 2011 NEC
Learn the Concepts for Installing Solar Photovoltaic Systems Based on the 2011 National Electrical Code
Mike Holt addresses possible conflicts or confusing NEC requirements, tips on proper electrical installations, and warnings of dangers related to improper electrical installations. He can't eliminate confusing, conflicting, or controversial Code requirements, but he puts them into sharper focus to help you understand their intended purpose. In addition to covering Article 690 of the 2011 NEC, Mike covers other related NEC Articles, including Article 705 which covers the installation of electric power production sources operating in parallel with a primary source(s) of electricity. You'll also learn how to cross reference the code requirements to understand how they relate to one another

Planning and Installing Photovoltaic Systems
Comprehensive Guide to Installers, Architects and Engineers
This bestselling guide has become the essential tool for any installer, engineer and architect, offering guidance and detailing every subject necessary for successful project implementation, from the technical design to the legal and market issues of PV installation. Beginning with resource assessment and an outline of the core components, this guide comprehensively covers system design, economic analysis, installation, operation and maintenance of PV systems
Photovoltaic Design and Installation for Dummies
A Fun and Easy Way to Get a Grip on Photovoltaic Design and Installation
Photovoltaic Design & Installation For Dummies gives you a comprehensive overview of the history, physics, design, installation, and operation of home-scale solar-panel systems. You'll also get an introduction to the foundational mathematic and electrical concepts you need to understand and work with photovoltaic systems.
Photovoltaic Systems
Comprehensive Guide to Design, Installation & Evaluation of PV Systems
Photovoltaic Systems is a newly updated, comprehensive guide to the design, installation, and evaluation of residential and commercial photovoltaic (PV) systems. The textbook covers the principles of photovoltaics and how to effectively incorporate PV systems into stand-alone or interconnected electrical systems. The content includes system advantages and disadvantages, site evaluation, component operation, system design and sizing, and installation requirements and recommended practices.
Photovoltaic Systems Engineering
Provides A Practical Engineering Basis for Photovoltaic Systems
Thoroughly updated, Photovoltaic Systems Engineering, Second Edition offers a practical engineering basis for PV system design. It provides quick exposure to all system building blocks, then examines both the whys and hows of the electrical, mechanical, economic, and aesthetic aspects of PV system design-why certain designs are done in certain ways and how the design process is implemented
Photovoltaics: Design and Installation Manual
Critical Information Necessary to Design, Install and Maintain PV Systems
Now, with Photovoltaics: Design and Installation Manual, a world-class solar energy training and education provider-Solar Energy International (SEI)-has made available the critical information to successfully design, install and maintain PV systems. The book contains an overview of photovoltaic electricity and a detailed description of PV system components, including PV modules, batteries, controllers and inverters. It also includes chapters on sizing photovoltaic systems, analyzing sites and installing PV systems, as well as detailed appendices on PV system maintenance, troubleshooting and solar insolation data for over 300 sites around the world
Photovoltaics for Professionals: Solar Electric Systems Marketing, Design and Installation
A Professional's Guide to Practical Photovoltaic Technology
Photovoltaics for Professionals describes the practicalities of working with photovoltaics, from marketing and selling photovoltaic products to designing and installing photovoltaic systems (both grid-tied and stand-alone). The book answers all the questions a beginner in the industry would need to ask, as well as serving as an ongoing work of reference. It also provides designers and installers with a practical introduction to designing and installing high quality solar electric systems and gives a comprehensive overview of the major photovoltaic market sectors
Photovoltaics In The Urban Environment: Lessons Learnt From Large Scale Projects
Outlines The Implications on Planning of Photovoltaic Systems In An Urban Environment
This book starts out by looking at the implications on planning policy of PV in the urban environment, and giving an overview of the implementation and occupation processes. It then moves on to present detailed case studies from a range of European cites, examining the role of large scale PV installations in urban renewal and new urban area development stretching back over 15 years. It ends with a review of technical guidelines for PV, and regulation/legalities surrounding planning, building and grid connection. The book will form an essential resource for planners and developers who are considering including large scale PV in their plans and who want to understand what has (or hasn't) worked, and why.
Practical Photovoltaics: Electricity from Solar Cells
A Practical How-To Guide for Installing Solar Photovoltaic Systems
Practical Photovoltaics, the now-classic reference on solar electricity, offers a unique combination of technical discussion and practical advice. Physicist, lecturer, and solar-home dweller Richard Komp explains the "how" and the "how-to" of PV, while providing valuable information on the industry, new developments, and the future. The book is a comprehensive guide to the theory and reality of solar electricity, as well as a detailed installation and maintenance manual
Power From The Sun: A Practical Guide to Solar Electricity
Easy-To-Understand Guide to Installing a Solar Electric System
Power from the Sun provides a basic understanding of electricity, solar energy and the sun, and solar site assessment. It discusses the types of photovoltaics (PVs) and PV systems, advances in PVs, charge controllers, inverters, batteries, and generators, as well as the installation and maintenance of a PV system
Solar Cell Technology and Applications
Addresses Critical Design Aspects of Cutting-Edge Solar Cell Technology
Presenting a well-balanced mix of theory and applications, Solar Cell Technology and Applications addresses critical design aspects representing cutting-edge solar cell technology. It offers those engaged in the design and development of low-cost, high-efficiency solar cells complete coverage of the latest advances in the field—including low-cost, high-efficiency elements and the latest approaches in solar cell designs
Solar Electricity Handbook 2011 Edition
Simple, Practical Guide to Solar Energy - Designing & Installing Photovoltaic Solar Electric Systems
The Solar Electricity Handbook is a practical and straightforward guide to using electric solar panels. Assuming no previous knowledge of solar panels, the book explains how solar panels work, how they can be used and explains the steps you need to take to successfully design and install a solar electric system from scratch using photovoltaic solar panels.
Solar II: How To Design, Build and Setup Photovoltaic Components and Solar Electric Systems
Learn How To Assemble All Of Your Photovoltaic Components Into a Solar Electric System
Now that you've built your solar panels, how do you set up a photovoltaic system and plug in? In Solar II, Phillip Hurley, author of Build Your Own Solar Panel, will show you how to: Calculate daily electrical usage and needs Plan and size your solar electric system Build racks and charge controllers Mount and orient PV panels Wire solar panel arrays Make a ventilated battery box Wire battery arrays for solar panels Install an inverter Maintain solar batteries for optimum life and performance.
Solar Power Your Home For Dummies
Save On Energy Costs By Adding A Solar Energy System To Your Home
Take advantage of solar power in your home. Whether you're looking to save on your energy costs by adding a few solar components or you want to build a solar-powered house from the ground up, Solar Power Your Home For Dummies takes the mystery out of this energy source and shows you how to put it to work for you! This friendly, hands-on guide is packed with tips for making your home more energy-efficient though solar power—and helping the planet at the same time. You'll see how to survey your home to determine your current household energy efficiency and use, and evaluate where solar power would best benefit you.
Solar Technology: The Earthscan Expert Guide to Using Solar Energy for Heating, Cooling and Electricity
Essential Introduction to the Methods of Incorporating Solar Power into Your Home
Solar energy is free, abundant and sustainable, with many methods existing to harness it. This guide is the essential introduction to the subject, explaining how the technologies work, how best they should be employed, and the costs and benefits of using them. It provides detailed yet accessible coverage of: passive solar building, solar water heating, solar space heating, other solar thermal applications (such as cooling and desalination), grid-connected photovoltaics, stand-alone photovoltaics. It also introduces the reader to larger scale applications such as concentrating solar power. Highly illustrated in full colour, this is the perfect primer for anyone who wants to work with or simply learn more about solar technologies..
The Complete Idiot's Guide to Solar Power for Your Home
The Perfect Source for Learning About Solar Power
This book helps readers understand the basics of solar power and other renewable energy sources, explore whether solar power makes sense for them, what their options are, and what's involved with installing various on and off-grid systems.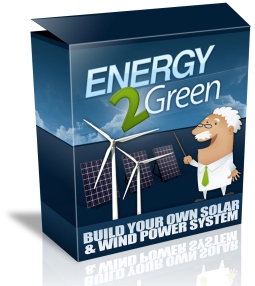 Photovoltaic Systems

Solar Power Your Home
For Dummies